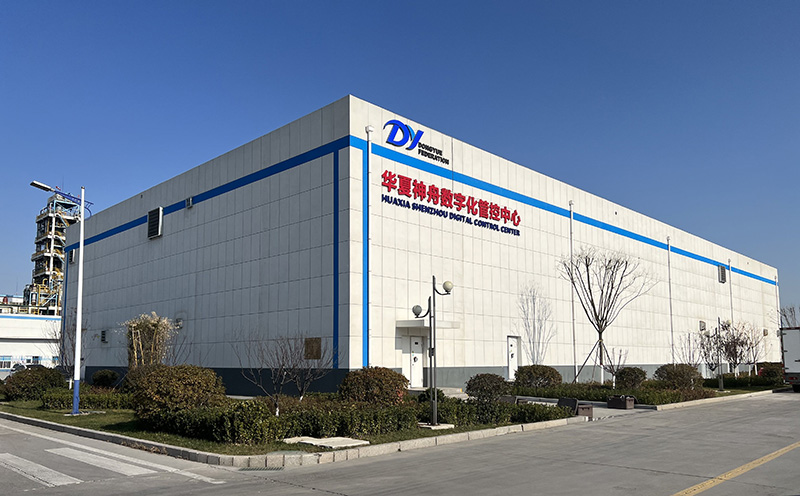 Shandong Huaxia Shenzhou was established in 2004, which belongs to Shandong Dongyue Group. Based on the research, development and production of high-end fluorinated products and relying on the advanced scientific and technical research ability, Shenzhou has rapidly grown to a bright star in the high-tech enterprises. Our main products are fluoropolymers, including melt-processable fluorinated plastics, such as FEP/PVDF/PFA and fluoroelastomer FKM series.
With abundant industry base and strong technical development ability, we participated many important national and international projects, including "863 Plan", National Torch Programme, National "11th 5- year Plan" Key Programme, the Sixth Framework Programme and so on. We gained series of eye-catching self innovation results, broke up many foreign technology monopolies and obtained key attention and strong support from the central and state ministries, party committees and governments at all levels.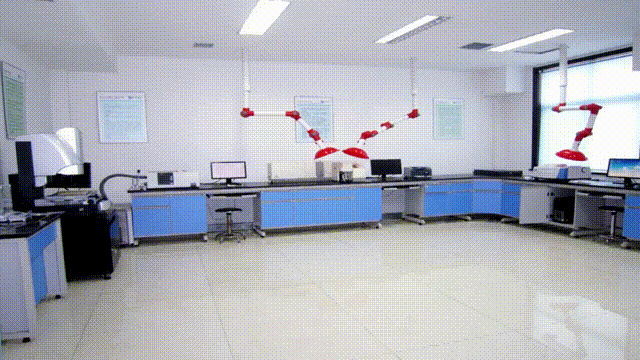 We adopt DCS automatic control system to all the production equipment, ensure products quality and an advanced world-level.We have got the certificates of ISO9001 quality management system, ISO14001 environmental management system, the United States UL certification, intellectual property system certification, ISO 45001 Occupational Health System Certification, ISO16949 automotive system certification. Shenzhou has a complete product testing system and equipment. We have strong storage and transportation capacity. We have professional research team and sales & service teams, including 2 doctors and 55 masters in chemistry. The products are exported to Europe and the United States, Japan, South Korea, Russia, Canada and more than 30 countries and regions.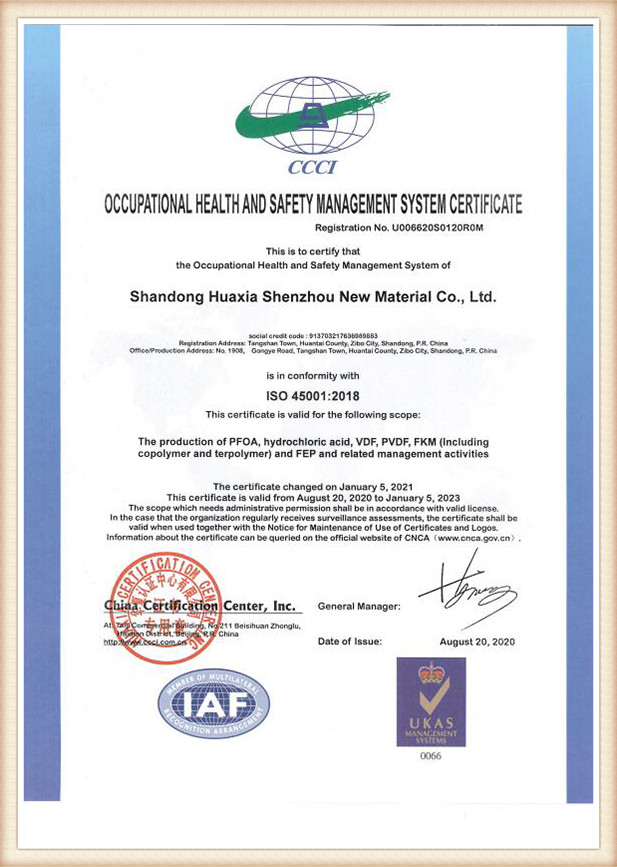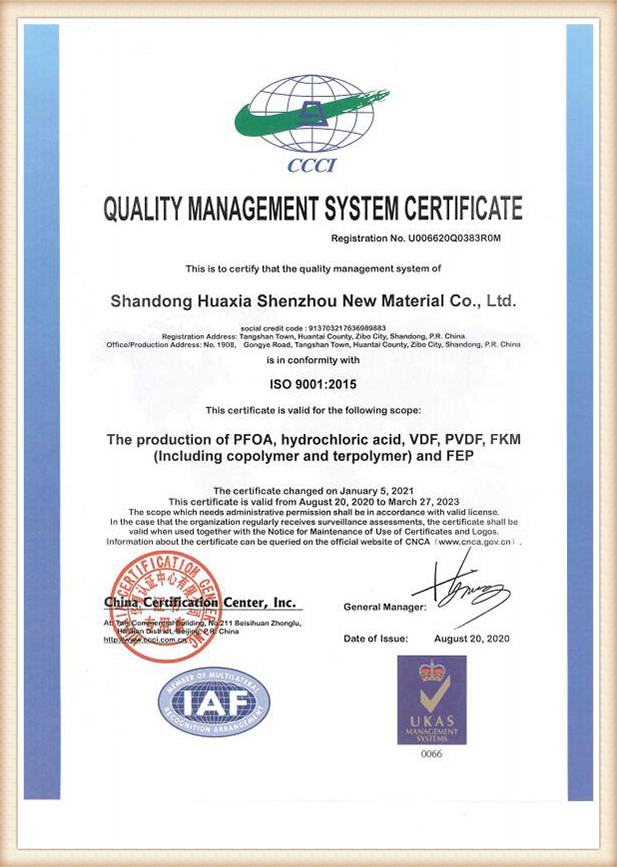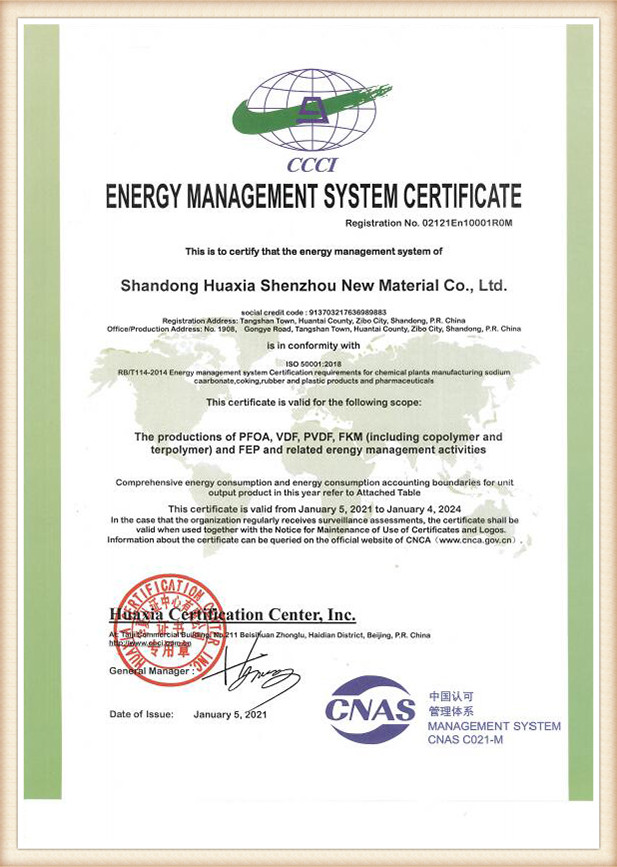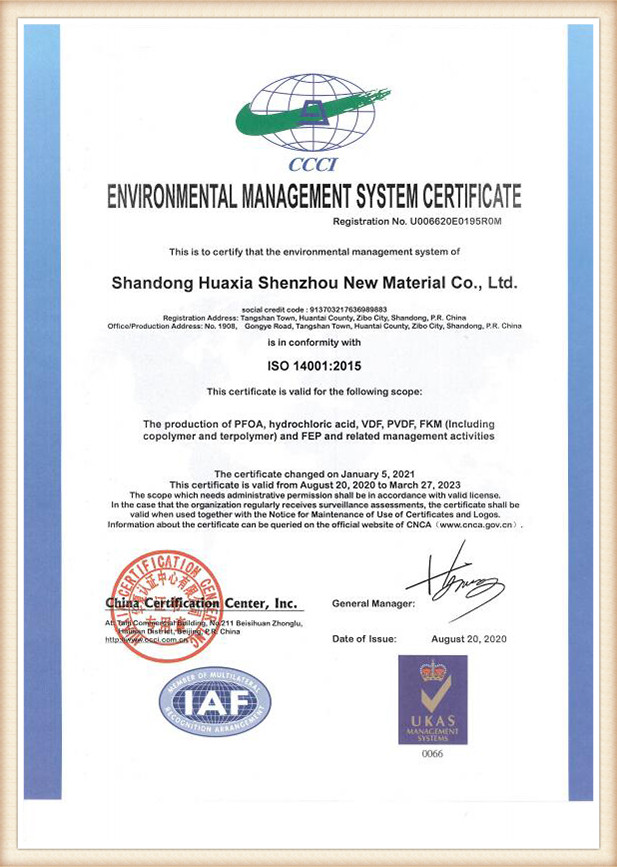 At the beginning of the "14th Five-Year Plan", with the spirit of "challenge ourselves, challenge summit, surpass ourselves, surpass limit" and the development direction of " high and new industries, high and new technology, high and new products", we will build the production plants of 10 thousands tons of FEP, 10 thousands tons of PVDF, 10 thousands tons of FKM and one thousand tons of PFA, aiming to build up a well-know brand in the industry of fluoropolymers and fluorinated fine chemicals, a world-famous production industry base of fluoropolymers and function materials.